SPARC
The Space Law Research Centre (SPARC) is the first and currently only research group on space law and policy in Portugal.
Created in 2018 within CEDIS, the research institute of NOVA School of Law, it gathers professors, researchers and students with interest, experience and projects in this area of law, giving also prevalence to interdisciplinarity. Its purpose is to research and promote awareness of topics related to space law and related issues. It has the goal to further develop a space law community in Portugal and to write in Portuguese on space law matters.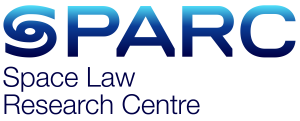 Mission
Our mission is to contribute to the development of space Law and policy, promoting the productivity, scientific method and research innovation in these areas, considering three main approaches:
an International Space Law academic approach, seeking to interact with the international community;
a practical approach, considering the needs and legal problems of space sector professionals; and
a lusophone approach, taking into consideration the Portuguese-speaking community.
Organs and Structure
SPARC has two statutory governing bodies, the Board, consisting of two SPARC members and one faculty member of NOVA School of Law, and the Member Assembly, composed by all of the SPARC members.
The current Statutes, approved January 2020, can be found below (in Portuguese).
Joining SPARC
Become a SPARC member
In accordance with our Statutes, in order to become a SPARC member, it is required to:
have working knowledge of the Portuguese language;
demonstrate interest and ability to contribute to SPARC's mission and objectives;
obtain the Board's approval; and
fill out the proper form (to be given after the Board's approval).
You can know more about our current members here.
Become a SPARC collaborator
In accordance with the Statutes, if you are not able to fulfill one or more of the requirements, there is also the possibility to become a collaborator and be a part of one or more of our research projects.
Should you wish to become a member or collaborator at SPARC, please contact us at sparc@cedis.fd.unl.pt